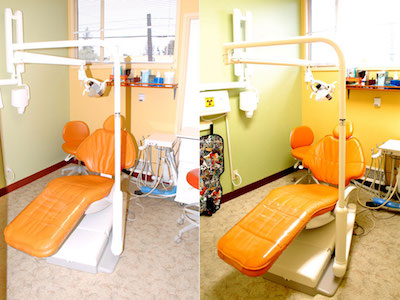 Redwood City Braces, we take our responsibility to our patients extremely seriously.
Redwood City Braces is offering orthodontics, with a choice of metal braces, ceramic braces and invisalign in Redwood City 94062 CA.
We bring art and science together to improve the lives of our patients. We value service, and make every effort to ensure that every visit is as comfortable as possible. Our approach is to find out what is most important to the patient in terms of their dental health, and then provide patient care centered on their needs and wants. Using the latest in advanced dental technology, we create dazzling smiles that brighten your life.
We know that selecting an orthodontist is an important decision. You want to be sure your orthodontist takes the time to understand your needs and offers the treatments that meet your expectations. You want to feel confident that your orthodontist has the experience to deliver excellent results.
Read on to discover how Redwood City Braces can help you achieve the healthy, beautiful smile you have always wanted. Redwood City Braces delivers unmatched personalized care and offers the latest treatments, which give the results you want more efficiently and more comfortably than ever before, Meet the Doctor.
Let us help you achieve a perfect smile that will last a lifetime.
We focus on providing an experience that fulfils our patient`s needs and exceeds their expectations. We constantly strive to be a center of excellence.
We are a leading Redwood City based orthodontic practice headed by a pioneer orthodontist  Dr Steven Yatrofsky (Orthodontist).
We strive to provide the best orthodontic services in the Redwood City 94062 CA and are highly experienced in fitting a wide range of modern cosmetic orthodontic braces and near invisible Invisalign braces creating straight teeth and beautiful smiles. Orthodontics can benefit people of any age and we treat children, teenagers, and adults.
Dr Steven Yatrofsky (Orthodontist) has top dental professionals working in his team ranging from RDAs to lab technicians, thus making this dental practice capable of dealing complex orthodontic cases and dental emergencies.
we offer the very best dental possible treatment in an incredibly child-friendly setting. Come, see the difference!
Service We Offer
Come, meet Our Doctor and let him solve your children's orthodontic problems once and for all.
The things to note here are how comfortable you are with everything as well as what technologies orthodontist is recommending to you. It is likely as an adult you will lean towards advanced technologies such as  Invisalign and Braces. These applications require specialized knowledge so you should ask your orthodontist how many of these treatments they have done. You can also visit the sites of Invisalign to see who are the top providers of these treatments.